TC Series
TC-2560
Optimized for isomer separation to ensure accurate quantification of critical cis/trans FAMEs analysis. TC-2560 using cyan propyl in the stationary phase and perform a highly polarity.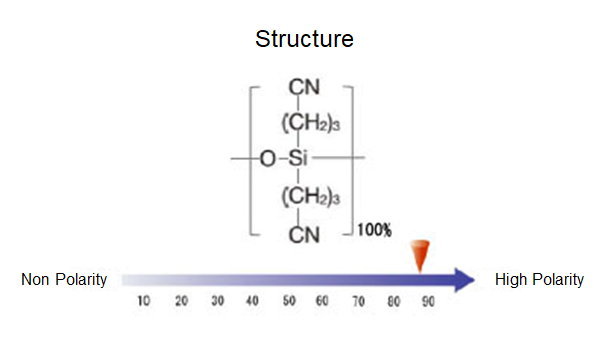 100 % Cyanopropyl siloxane
USP Phase G5
High Polarity
Non-Cross-linked
Equivalents : SP-2560, CP-Sil 88, Rt-2560
I.D.
Length
Film Thickness
Max. Temperature
Qty.
Cat.No.
0.25mm
100m
0.2µm
iso.250℃-prog.250℃
1pc
1010-26191

*
*) This item cannot be exported to Cuba, Iran, North Korea, or Syria.