Other Specific Columns
Inertsil Sulfa C18 Guard Columns
Cartridge Guard Column E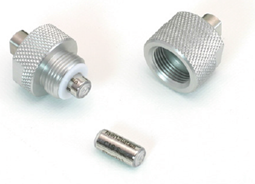 This type of guard column is used by placing a cartridge guard column inside a dedicated holder. We recommend that you change the guard column frequently because you can change only the cartridge guard column in the contents.

Cartridge Guard Column Ei (Non-metal type)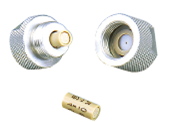 Cartridge guard column Ei is a guard column that can be analyzed with a metal free, because it uses a PEEK material in the contact part of a dedicated holder. It is recommended to avoid contact with metals.

GL Cart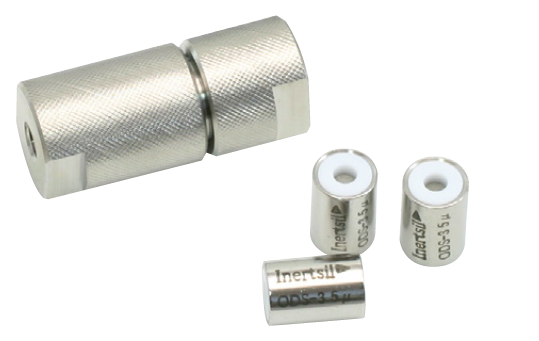 GL Cart guard column are designed as economical type to protect your expensive analytical column. GL Cart is one dimension 5 mm × 4.6 mm I.D..
(Compatible analytical columns' I.D. is 4.0 mm, 4.6 mm.) GL Cart holder is reusable.

Packed Guard Columns, Packed Mini Guard Columns
Packed guard column and Mini guard column are designed different with cartridges' type, using a high pressure to pack it as a guard column, and also can sustain analytical column's performance.
Packed guard column has length 33 mm and 50 mm two types, and Mini guard column has length 10 mm.